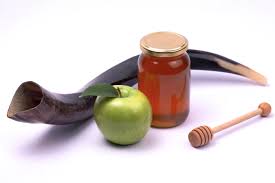 All of our services this year will be live on Zoom with an in-person option for members who reserve a place in advance.  If you wish to participate and you are not a member, please fill out the following reservation form.  We are asking for a suggested donation of $36 per service, for each adult 21 and over.  We require that you submit the reservation form so that we can send you the zoom links.  Children under 21 are welcome as well.  (Note that donations can be applied to dues if you decide to join the congregation before the end of the calendar year.)
There will be four separate links:  Rosh Hashanah evening and morning, Yom Kippur evening and day.
M'kor Hayim members attending through zoom will automatically receive links the day before each holiday.
The services will be led by Rabbi Helen Cohn and Cantor Emily Ellentuck.  We will be using the Reform machzor (High Holy Day prayer book) Mishkan HaNefesh, which has separate volumes for Rosh Hashanah and Yom Kippur.
Rosh HaShanah evening – Sunday, September 25, 7:30 pm
Rosh HaShanah morning – Monday, September 26, 9:30 am
Yom Kippur evening (Kol Nidre) – Tuesday, October 4, 7:30 pm
Yom Kippur day – Wednesday, October 5, 9:30 am – 5:30 pm (a detailed schedule of Yom Kippur day activities will be available closer to the day)
~~~~~~~~~~~~~~~~~~~~~~~~~~~~~~~~~~~~~~~~~~~~~~~~~
Rabbi Helen's previous High Holy Day sermons
Rosh HaShanah 2019, "Community and Connection"
Yom Kippur 2019, "May your yes be yes, and your no, no"

Rosh HaShanah 2018, "Words, Music, Silence"
Yom Kippur 2018, "What if I'm wrong?"