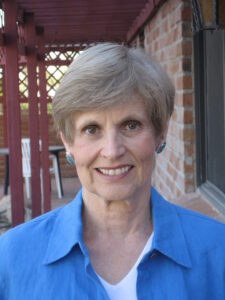 MH President Carol Weinstein writes:
As President of the Board of M'kor Hayim, I am delighted to greet those who are looking at our website, especially those who are just learning about M'kor Hayim. I hope you will find these pages informative and engaging.
As someone who previously belonged to a synagogue only to teach our daughters the importance of being an "affiliated Jew," I can say with confidence that M'kor Hayim is a special place. Our rabbi and cantorial soloist create Shabbat services that provide a sacred, nourishing pause in which we can connect with Jewish texts and music.  M'kor Hayim has no building and no religious school, so we can focus our attention on ways to enrich the spiritual life of our congregants. We are a small congregation of adults, committed to living the values of our tradition—tikkun olam, caring for the stranger, tzedakah.
As I write this, we are in the midst of the coronavirus pandemic. These are difficult times, but I feel certain that M'kor Hayim is a source of comfort and strength for those who take advantage of what we have to offer. Although we are unable to meet in person, we have been able to sustain a sense of community. We welcome you to join us through Zoom. It has never been easier!
Board of Directors
Carol Weinstein, President
Arlan Colton, Vice President
Holly Harper, Treasurer
Judith Weiser, Secretary
Bob Chasan
Nancy Lefkowitz
Judy Reisman
Nan Rubin
Jim Stuehringer
The Rev. Karen McDonald, advisory member
Lyla Michelson, honorary member
(to contact a Board member, write to CongregationMkorHayim@gmail.com)
Committee Chairs
Nancy Lefkowitz — Refuah Shleimah
Jane Levin — Racial Justice Task Force
Judy Reisman — Social Action
Bryan Kaplan — Membership