Board of Directors
(to contact a Board member, write to CongregationMkorHayim@gmail.com)

Carol Weinstein - President Emerita
I spent most of my professional life teaching about classroom management at the Rutgers Graduate School of Education. After retiring to Tucson, my husband and I went "shul shopping," and M'Kor Hayim seemed like the perfect fit—a small congregation of adults with a rabbi who was knowledgeable but not arrogant, no building (so no building fund), and opportunities for learning and social action.  I became a bat mitzvah when I turned 70—finally a Jewish adult!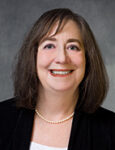 Jodi Bernstein - President
My husband and I joined M'Kor Hayim shortly after moving to Tucson in 2016. At that time I was very impressed by the rabbi, the members I talked to when I first attended High Holiday services in 2016, and its size. But having been a member for about six years, I have come to especially value its commitment to  social action, racial justice, adult educational programs, and the less traditional Shabbat Together services with music, poems, and other readings.  I have been a lawyer for almost 40 years, most recently with an emphasis on Estate Planning and Elder Law.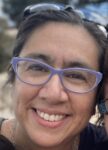 Maria Russakoff
I first learned about M'kor Hayim before it was M'kor Hayim! When Rabbi Helen was newly transplanted to Tucson, I signed up for her Jewish Meditation class at my former temple. That led to signing up for Mussar at M'kor Hayim about 10 years ago and eventually becoming a full-time member of this wonderful congregation.  I am so grateful to Rabbi Helen and the M'kor Hayim community for providing a place of spiritual sustenance, intellectual stimulation and community these past ten years.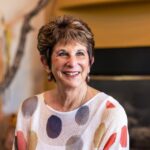 Marcia Klipsch
I am from Madison, Wisconsin where I owned and operated two retail stores and raised my family.  After I sold my business, my husband and I spent more and more time in Tucson.  When we finally moved here in 2008, I went on a quest to find a congregation that was diverse, welcoming, and available to me during my life's journey.  M'kor Hayim and Rabbi Helen were a perfect match. After serving on the Racial Justice Task Force Steering Committee I am grateful to be a MH Board member, and I feel very connected to the MH family.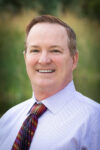 Bob Chasan
I recently began a new career as a Farmers Insurance Agent, after having produced a private publication for the residents of Ventana Canyon and spending 16 years with Dex Yellow Pages.  I appreciate M'kor Hayim's welcoming and friendly attitude. I was finally able to become a Bar Mitzvah here at M'kor Hayim so it will always have a special place in my heart.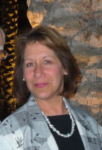 Nancy Lefkowitz - Secretary
Before coming to Tucson, I was the Director of the Speech Language Pathology Department at Spaulding Rehabilitation Hospital in Boston, MA.  I value the commitment of M'kor Hayim to Social Action activities and its diversified educational offerings. As Chair of the Refuah Shleimah Circle I coordinate the congregation's outreach to congregants during times of illness and loss.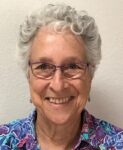 Judy Reisman - Vice President
I was an occupational therapy clinician and then professor in Minnesota.  I now chair the Social Action committee at M'kor Hayim.  The welcoming, generous, active members and the thoughtful, supportive (and humorous) rabbi made MH feel like the right fit as my wife and I settled in Tucson.  Social action, Mussar study, and the chance to practice our rabbi's life-enhancing hints has made my Judaism grow.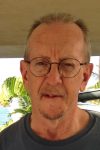 Marty Horowitz
Linda and I are founding members of M'kor Hayim.  We have lived in Tucson since 1996.  I retired from Raytheon in 2011 after a career as a system engineer/chief scientist/chief engineer on missile defense systems, including Patriot and Standard Missile.  I am a member (and past board president) of the Santa Catalina Volunteer Patrol as well as a member of the Sabino Canyon Volunteer Naturalists.  My passion is nature photography.  I am a nerd and proud of it.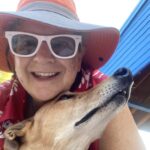 Judith Weiser - Treasurer
I'm a Midwest gal who crossed the Mississippi River in 1975 and never looked back. Wandered in the desert for 40 years until I met Rabbi Helen and made M'kor Hayim my spiritual home!