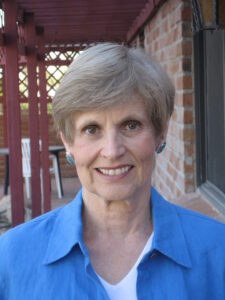 MH President Carol Weinstein writes:
As President of the Board of M'kor Hayim, I am delighted to greet those who are looking at our website, especially those who are just learning about M'kor Hayim. I hope you will find these pages informative and engaging.
As someone who previously belonged to a synagogue only to teach our daughters the importance of being an "affiliated Jew," I can say with confidence that M'kor Hayim is a special place. Our rabbi and Cantor create Shabbat services that provide a sacred, nourishing pause in which we can connect with Jewish texts and music.  M'kor Hayim has no building and no religious school, so we can focus our attention on ways to enrich the spiritual life of our congregants. We are a small congregation of adults, committed to living the values of our tradition—tikkun olam, caring for the stranger, tzedakah.
As I write this, we are still dealing with the coronavirus pandemic. These are difficult times, but I feel certain that M'kor Hayim is a source of comfort and strength for those who take advantage of what we have to offer. Although we are unable to meet in person, we have been able to sustain a sense of community. We welcome you to join us through Zoom. It has never been easier!
Board of Directors
(to contact a Board member, write to CongregationMkorHayim@gmail.com)

Carol Weinstein - President
I spent most of my professional life teaching about classroom management at the Rutgers Graduate School of Education. After retiring to Tucson, my husband and I went "shul shopping," and M'Kor Hayim seemed like the perfect fit—a small congregation of adults with a rabbi who was knowledgeable but not arrogant, no building (so no building fund), and opportunities for learning and social action.  I became a bat mitzvah when I turned 70—finally a Jewish adult!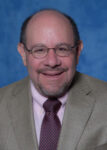 Arlan Colton
I arrived in Tucson from Westchester County, New York to attend the University of Arizona in 1973. Two degrees later, and as a practicing urban planner in a succession of public and private sector positions, I retired in 2016 as the Planning Director for Pima County.  My volunteer public service continues today on the Regional Transportation Planning Citizen Advisory Committee and the Boards of Arizona Town Hall, Tucson Interfaith HIV-AIDS Network (TIHAN) and Congregation M'kor Hayim.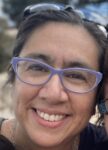 Maria Russakoff
I first learned about M'kor Hayim before it was M'kor Hayim! When Rabbi Helen was newly transplanted to Tucson, I signed up for her Jewish Meditation class at my former temple. That led to signing up for Mussar at M'kor Hayim about 10 years ago and eventually becoming a full-time member of this wonderful congregation.  I am so grateful to Rabbi Helen and the M'kor Hayim community for providing a place of spiritual sustenance, intellectual stimulation and community these past ten years.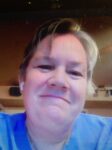 Holly Harper - Treasurer
I met Rabbi Helen soon after moving with my family to Tucson from New York 14 years ago.  I am pleased to be a founding member of M'kor Hayim.  I am passionate about Torah study and knitting, and am the owner of Birdhouse Yarns.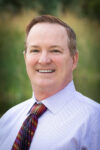 Bob Chasan - Vice President
I recently began a new career as a Farmers Insurance Agent, after having produced a private publication for the residents of Ventana Canyon and spending 16 years with Dex Yellow Pages.  I appreciate M'kor Hayim's welcoming and friendly attitude. I was finally able to become a Bar Mitzvah here at M'kor Hayim so it will always have a special place in my heart.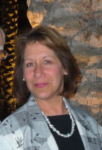 Nancy Lefkowitz - Secretary
Before coming to Tucson, I was the Director of the Speech Language Pathology Department at Spaulding Rehabilitation Hospital in Boston, MA.  I value the commitment of M'kor Hayim to Social Action activities and its diversified educational offerings. As Chair of the Refuah Shleimah Circle I coordinate the congregation's outreach to congregants during times of illness and loss.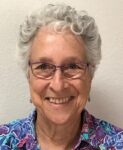 Judy Reisman
I was an occupational therapy clinician and then professor in Minnesota.  I now chair the Social Action committee at M'kor Hayim.  The welcoming, generous, active members and the thoughtful, supportive (and humorous) rabbi made MH feel like the right fit as my wife and I settled in Tucson.  Social action, Mussar study, and the chance to practice our rabbi's life-enhancing hints has made my Judaism grow.
Grant Ross
My wife, Willie, and I have lived in Tucson since 2001. We've been members of M'kor Hayim for 7 years. Previously we were involved in the formation of the Coastside Jewish Community in Half Moon Bay, CA, in the mid-90s.  As a Board member, I was the go-to guy for acquiring a Torah and also I helped the CJC integrate with our Jewish and non-Jewish neighbors.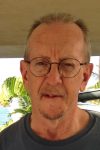 Marty Horowitz
Linda and I are founding members of M'kor Hayim.  We have lived in Tucson since 1996.  I retired from Raytheon in 2011 after a career as a system engineer/chief scientist/chief engineer on missile defense systems, including Patriot and Standard Missile.  I am a member (and past board president) of the Santa Catalina Volunteer Patrol as well as a member of the Sabino Canyon Volunteer Naturalists.  My passion is nature photography.  I am a nerd and proud of it.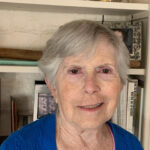 Lyla Michelson - Honorary Member
I married Byron, my bashert, 57 years ago in St. Louis. We have 3 grown children. I like long walks, exercising, reading historical novels, fried foods, and chocolate.